NYC has been all rainy and gray. So, to make things feel really like Spring (as we wait for the weather to get it's act together!), we prance around in sheer layers and pops of color (Erica) and layer random fun things together (Dave).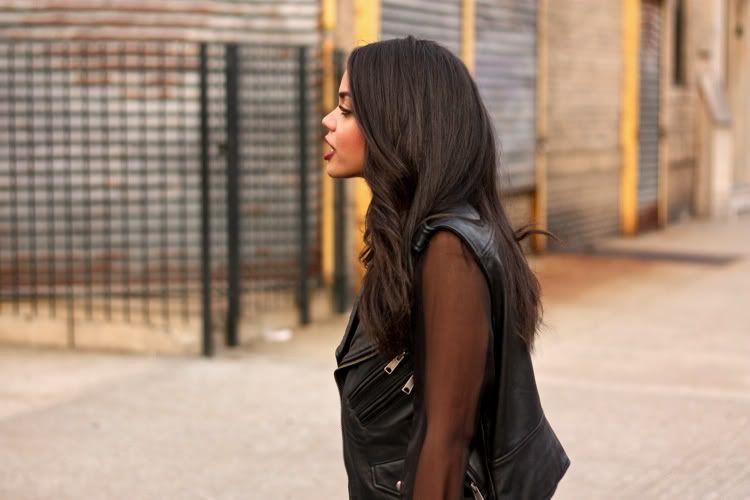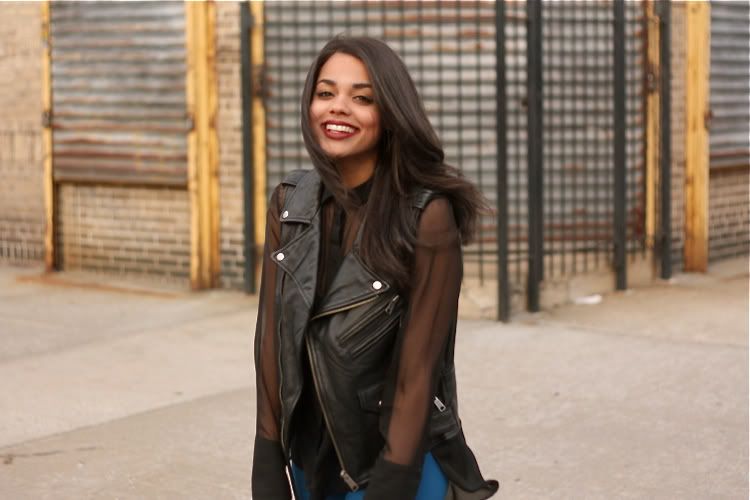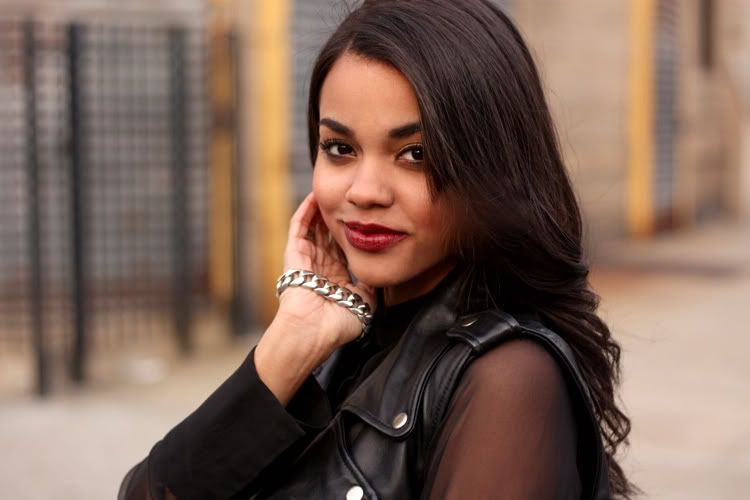 What We're Wearing:
Erica: Sheer Blouse, H&M. Leather Vest, Truth and Pride. Blue Pant, H&M. Suede Booties, c/o Bebe.
Dave:
Camo Jacket,
Thrifted
. Sweater,
Thrifted
. Trouser,
Zara
. Suede Boots,
Kenneth Cole
.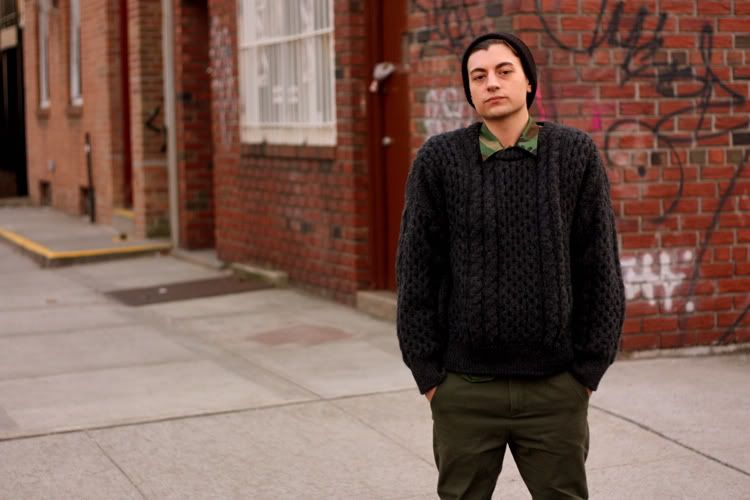 The next few weeks are going to be insanely busy, so before we're hitting 6 showrooms a day and carrying garment bags around all over the city, it'd be nice for the weather to be all sunny and warm! This week we prepped for an ELLE shoot, and as luck would have it - it was monsooning, and we were left to drag around garment bags from Soho to the Upper West in the filthy rain. No fun. But, all is fair in fashion and style, right? Rain or shine, you'll see us with garment bags, rolling racks, and jugs of iced coffee.
Follow @DavieandErica