We've been rocking hints of white all season! So, that no white after Labor Day nonsense, is pretty much just that.. nonsense. We don't think we'd be sporting an all white ensemble any time soon, but contrary to popular belief, it's perfectly alright to wear lighter colors all year long... Well, so long as you're still mixing in seasonly appropriate items (or in our case absolute essentials), such as camo's, leather's and blacks (duh, does anything else even exist?).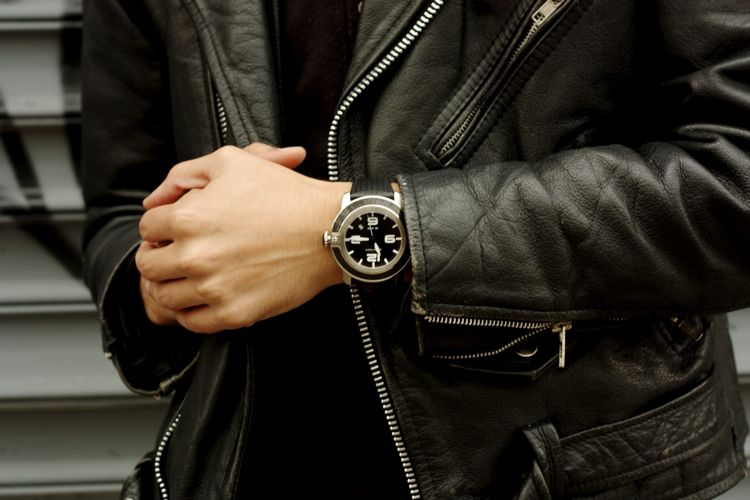 What We're Wearing:
Erica:
White Dress, c/o
Beginning Boutique
. Knit,
H&M
. Platform Booties,
Steve Madden
. Sunnies,
Gap
. Camo Jacket,
Thrifted / It's Daves, I just wear it every day, oops
.
Dave:
Shirt,
H&M
. Sweater,
H&M
. Denim,
Levi's
. Leather Jacket,
Thrifted: Hell's Kitchen Flea
. Shoes,
Thrifted
. Watch, c/o
Glam Rock
.
Follow @DavieandErica